Gravestones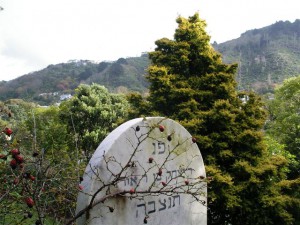 There are 1,334 gravestones or memorials still visible within the Bolton Street Cemetery. Of these less than 600 are still in their original position. The reinstated graves, mostly moved for the motorway work, have been placed as near as possible to their original location and within their original sectarian boundaries of the old Church of England or public cemeteries. None of the Jewish graves have been relocated. In many cases the gravestones have been lost or destroyed through time, especially the earliest ones which were made of wood.
Locating a gravestone
To find a gravestone, visit the Chapel Museum at the bottom of Bolton Street (see Location Map) where a full set of burial records is kept, together with a large grid map.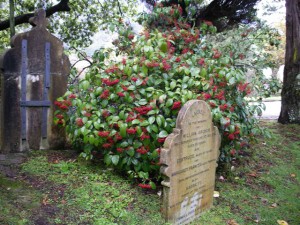 A number of important individuals have been buried in the Cemetery and their gravestones are mainly identified on the Memorial Trail map which is available at the park entrances. Such people include Edward Gibbon Wakefield, Richard Seddon, Harry Holland, Robert Hannah, Samuel Duncan Parnell, Henry Blundell, John Plimmer, Alexander Turnbull, Charles Decimus Barraud and Maori leaders Te Ropiha Moturoa and Rira Porutu. Other gravestones are identified on the trail map because of unusual deaths or because the memorials are of an interesting style. Refer to the How to Locate a Gravestone pamphlet for guidance.
Most people trying to locate a gravestone are however trying to trace an ancestor and this is often difficult because of overgrowth or because the writing has been obscured or obliterated. Years of work by the Friends have produced a full burial list and identification for virtually all existing memorials. The Index of Burials and Memorials lists everyone known to have been buried in the cemetery. Each name shows which section of the cemetery the person was buried in, whether the memorial has been relocated and its current location. The grid reference gives either the gravesite or, if the person has been reinterred in the mass vault or elsewhere, it will list the location of the relocated gravestone. If there is no grid reference, this means there is no memorial left above the ground.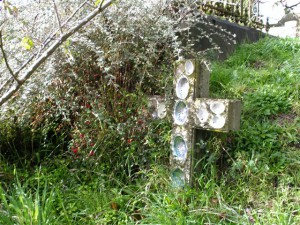 For telephone enquiries, ring the Karori cemetery office (04 476 6109) which also has a full burial list with plot locations. If you are unable to find a gravestone, one of the Committee members of Friends of Bolton Street Cemetery will be able to assist. Visit the Contact Us page to find out how you can contact them.
Maintaining a gravesite
Descendants are welcome to maintain individual gravesites and memorials through cleaning and weeding within the site, taking care not to damage the fragile historic materials. A good principle is to do as much as necessary, but as little as possible. Use soft brushes, clean water and a mild detergent but no bleach. Remember also that lead lettering is very fragile and easily dislodged. The website of the Historic Cemeteries Conservation Trust of NZ, has useful information on best practice in cemetery conservation and you are strongly recommended to look at this before undertaking any cleaning work.
If you would like trees or other growth cleared from within or around a gravesite, contact the Botanic Garden staff on telephone 04 499 1400 or email treehouse@wcc.govt.nzThe Friends hold regular working bees to clear and clean gravesites, working in consultation with the Botanic Gardens. If you would like to assist with these, let us know through Contact Us.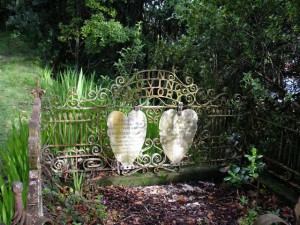 Conservation of gravesites
A modest programme of conservation and restoration work is funded by the Wellington City Council and priorities are established annually by the Park management in consultation with the Friends. All conservation work is done in accordance with guidelines on maintenance and repair recently commissioned by the Botanic Gardens.
As the City Council fund is insufficient to cover all the work needed, offers by descendants to fund particular conservation work are welcomed. Any restoration or conservation work requires a permit from the local authority and must be in keeping with the overall policy for the Cemetery. Enquiries about this process should be directed in the first instance to the Botanic Gardens on telephone 04 499 1400 or email treehouse@wcc.govt.nz
The Friends can provide information about the conservation work programme or details about the guidelines which may be applicable to individual graves. Refer to Contact Us page for details.